Aggrieved youths in Ondo state, protesting for a total reform of the Nigerian police force, purportedly rejected the sum of N2m offered to them by a senator to enable him pass a roadblock.
It was gathered that the senator driving his Range Rover, arrived one of the protest venue in Ondo state and asked that protesters allow him pass.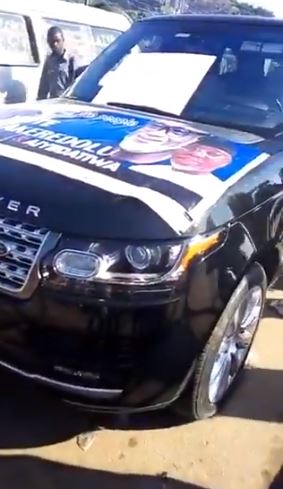 When they blatantly refused, he offered N2 million naira so that his request will be granted, however, the youths still turned him down despite the huge sum of money.
According to reports, the senator had to trek to a nearby hotel to take solace, as protesters detained his car and used it to form another blockade.
Watch video below,